Library
The Library is at the heart of the school and is a large open space. It has ample seating for comfort and study, a vast range of books and resources, an IT area and a mezzanine for sixth form students to study in.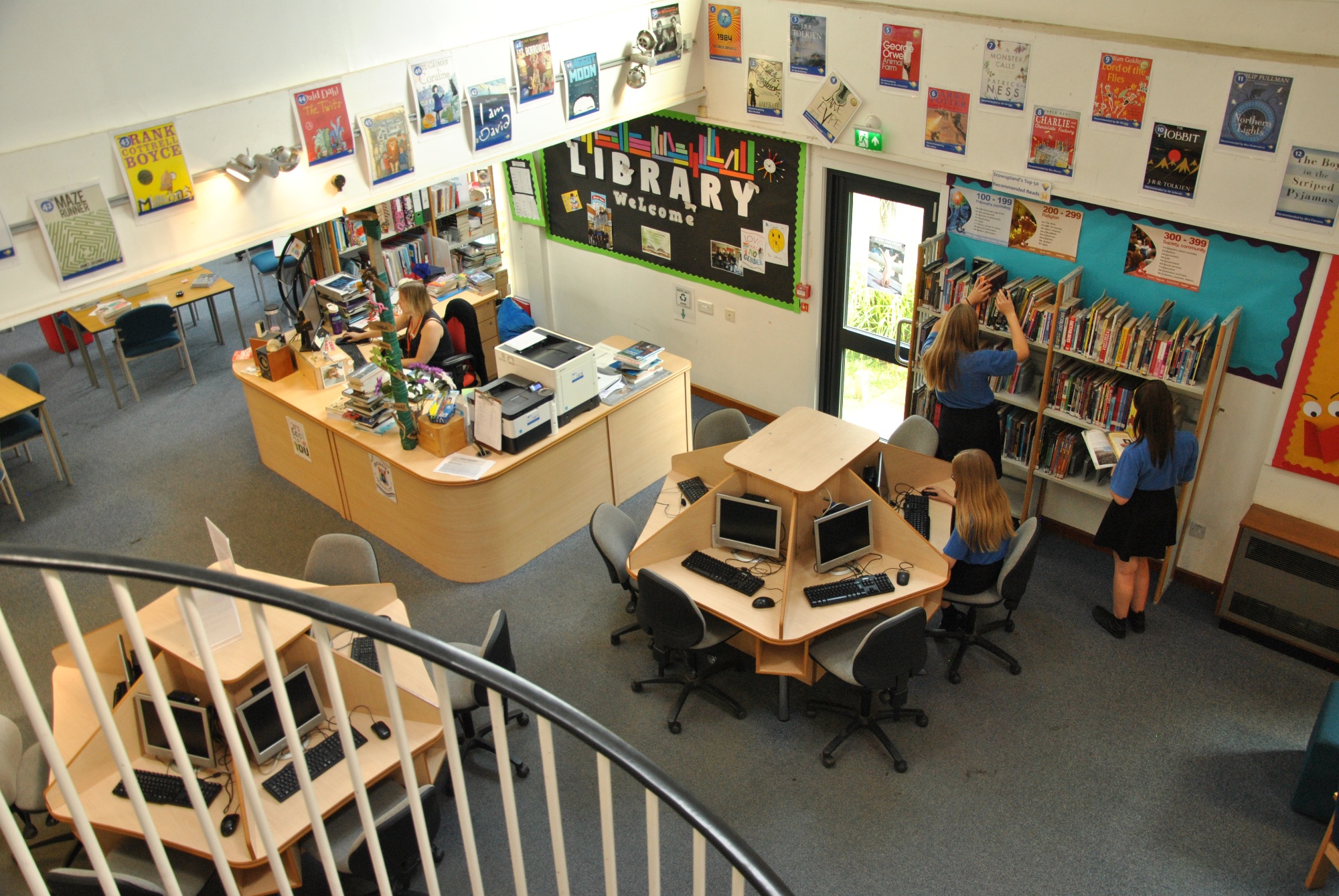 Themed book displays keep the Library vibrant and encourage students to try something different or see what is new in. One of the library's aims is to extend and develop students' reading for pleasure by providing a wide and up-to-date range of fiction and non-fiction books. The Library also runs a variety of events such as themed days, author visits and participates in School Diversity week.
Students at Stowupland have access to an online library catalogue. They can search and reserve books from the comfort of their own home and can even install the Accessit app on their phone.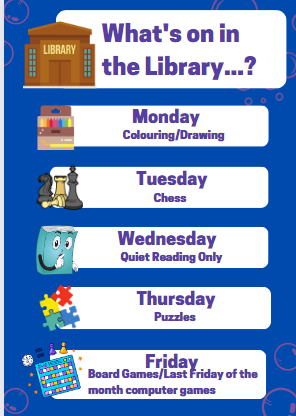 Classes in the Library
During lesson time the Library is frequently buzzing with classes led by Mrs Burns, School Librarian. These include bespoke lessons in line with schemes of work, induction lessons based on the escape room idea, reading strategies, speed dating with books to encourage reading for pleasure, research tips and lessons tailored to specific student needs.
Student Librarians
There are currently 12 student librarians. Each librarian has two set duty days where they help out at either break or lunchtime. Their main duties are helping students or staff choose books, issuing or returning books and helping to run clubs.
Helpful resources: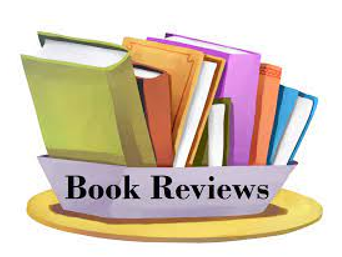 Double Click To Change The Link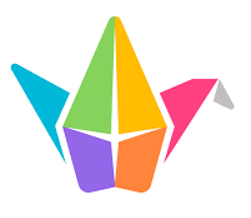 Double Click To Change The Link